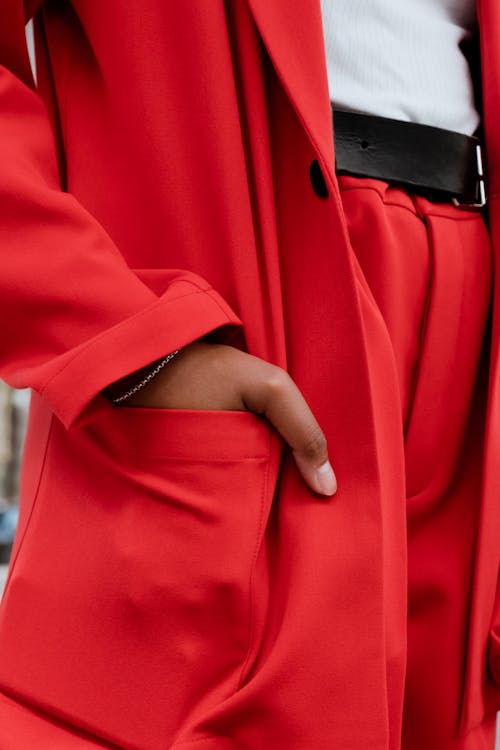 Corporate America is a wonderful and crazy world all in one. Managing its nuances and challenges requires a positive attitude and eagerness to learn on the fly. Currently, I work at a Big Four Accounting firm as a cyber security consultant and have received promotions, salary raises, and performance based bonuses within under three years based on the following tips that I've implemented throughout my career. While there is no direct link to immediate success in any field, there are certain habits, steps, and behaviors that can build a strong reputation within the workplace. The following include some of the key traits that I've acquired and believe are essential to success in the corporate world.
USE POSITIVE LANGUAGE
How we frame questions and comments has a direct correlation with how it's received. Starting a phrase with "I may be wrong, but…" sets the stage for the receiver to find an issue with what you're about to say before you even say it. Speak confidently and assertively and avoid using filler words. Instead of saying, "Okay, I think it might be a good idea," say "A course of action we can consider is…" This is a direct statement that still allows room for discussion without downplaying your opinion.
In addition, if you make an error in a document, which will happen, don't plaster your email with sorry's. Instead, say "Thank you for bringing that to my attention," or "I'll address your feedback promptly." This also comes into play when you speak about yourself and about others. Always try to be a positive voice in a meeting and create an environment that others will enjoy when they work with you. If you're constantly gossiping or complaining about others, people might not remember exactly what you said, but they'll remember the energy you created.
PLAN FOR THE DETAILS
There are so many moving parts to a career that require a detail oriented mindset. This may include doing additional research on your down time on unfamiliar topics, making sure your managers are prepared on materials for the call by briefing them on the agenda and participants before, logging online before everyone else to ensure internet connectivity, or even reviewing the notes before a call to ensure you can speak to the details.
When I first started in my career, managing the details gave me a lot of confidence because I could always answer those nit-picky questions and details and provide value that way. In addition, it kept me on top of things and projected a level of professionalism and attentiveness to my peers as well. I also believe planning for the details is a great way to enforce the "Fake it until you make it" ideal because managing details gives you a sense of control and oversight while you're still learning the intricacies of a field or client. It also projects an additional layer of confidence and project management to others, which is essential to building your brand.
FOCUS ON BUILDING RELATIONSHIPS
When you're just starting out in your career, it takes time to build up your subject matter expertise. During this time period, it is critical to network with people of all levels in your company, practice, or group. Taking time to get to know others, what they're working on, and sharing your background and experiences builds your visibility and reputation from the start. It also provides the opportunity for you to ask questions and get to know about the company culture and experiences each coworker has gone through. People are always eager to welcome newbies and being new to the organization is the perfect built-in reason for reaching out. Take major advantage of this. I still rely heavily on the relationships I built on my first year nearly three years later.
PLAY TO YOUR STRENGTHS
When you are confident, people become confident in you. If you're an exceptional public speaker, offer to give a client presentation or speak up on calls. If you're an exceptional writer, offer to give the first pass at reviewing deliverables or drafting communications. If you're an exceptional visual designer, offer to create client facing documents that tell a powerful story and take it above and beyond the standard PowerPoint design.
We can't always wait for the perfect moment to step up to the plate and sometimes, we have to create our own opportunities. Being self-aware of what you're good at is important to start communicating with others on what are your strong skillsets. You also have to be proactive and communicate what you're good at in order to start building that visibility and reputation.
DRESS THE PART
In the in-person space, this was a critical element that spoke about who I was before I opened my mouth. I made sure to invest in a wardrobe that projected the professional and credible image I wanted to convey. I also made sure to invest in pieces like a leather notepad from Amazon, a high quality and professional looking backpack or purse to carry my belongings, and simple but high-end looking pens. This might sound subtle and like no one will notice, but they will. These subtle cues have such a modest investment cost, but they all work together to continue reinforcing your brand and level of professionalism before you speak or even have acquired the skillset.
However, as the world has transitioned virtually, I still find this to be important in other ways. This can include having a blazer on hand for video calls and ensuring you have a clean and professional background. This can also include having proper email signatures and greetings, professional headshots, a detailed LinkedIn profile, etc. Dress the part includes all of the details that aren't directly tied to your resume or your spoken voice, but to all of the other unspoken elements that provide credibility in the virtual environment. When you're presenting or on calls with large groups, this is especially important as it reinforces professional visual cues to a larger audience.
MAKE MISTAKES
Seriously, make them. Mess up and then try again. Get rid of the rigid idea that you need to know everything, be everything, and handle everything. Ask questions, do research, and try different approaches. You need to be okay with perfection, good enough, messing up, and everything in between and don't let yourself get derailed by it. Some projects are going to require your heart and soul and others are just going to require a job well done. Learn to discern between what requires what elements of your energy and when.
I recently worked on a highly technical project that just drove me crazy. I would not understand a word on the calls and I'd be taking notes like crazy, so I could work on it in my off hours. One day, I literally cried on the floor of my office, went out and bought food and a candle, and came back and worked on it until it finally clicked. I tried not to beat myself down for how long it took me to grasp the concept and instead, I focused on a solution oriented mindset that validated how I was feeling while giving me the space to figure it out. THIS IS TOTALLY NORMAL. We are going to get frustrated and overwhelmed and not understand things. Make sure you figure out a way to work through it.
TAKE TIME OFF
I did not take any personal PTO my first year in my first job out of college because I was too scared to ask. This was a massive mistake. What I thought I was saving in time and effort led to an extreme level of frustration and burnout that translated into a bad attitude about my project and work environment. I always associated PTO with elaborate vacations or weekend getaways, but the reality is it can be whatever you want and need to be during that point in time. Regardless of whether it's spent on an island or in your living room, taking a break from work, deadlines, and deliverables is essential to maintain your sanity and to take advantage of the benefits provided to you in your work environment. So make sure to plan ahead and schedule time off for your mental and professional health.
PUSH BACK
For a long time, I felt like I didn't have a right to say no or to push back on things. I thought my junior level meant I had to just listen and follow everyone else's lead. While this is certainly sometimes the case and I'm not implying to storm into the conference room yelling by any means, you do have a right to say no sometimes and to advocate for the kind of work environment you'd like for yourself. Whether this means saying no to taking on overtly demanding projects that are unmanageable for your workload or speaking up when someone tries to take credit for your work, getting used to advocating for yourself is critical to set the tone with others for your professional work boundaries.

FINAL THOUGHTS
I have learned so much throughout my career in the corporate America and have been incredibly successful in this space. However, it's something that required a lot of additional leg work and preparation to set the stage for continued improvement, firm visibility, and self-advocacy. These tips are some high-level areas that I believe are essential to building your career with a solid foundation and to covering a variety of different core areas.