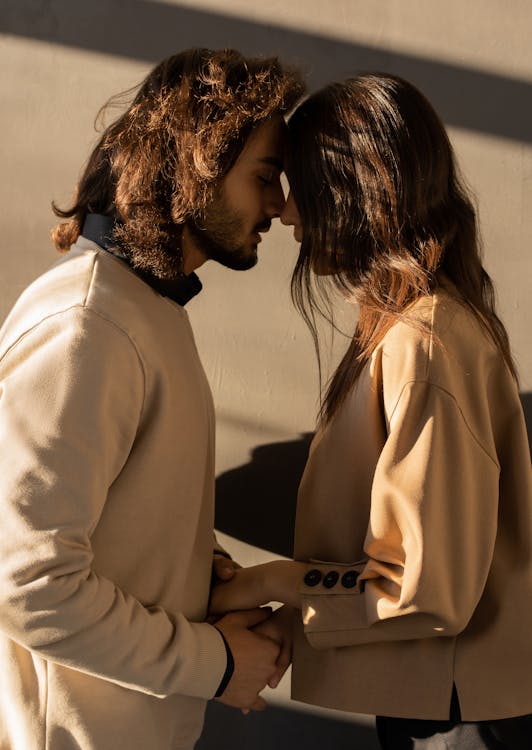 Dating is a journey in it of itself. For me, it's included a long list of hilarious first date stories and amazing moments of connection, excitement, and first date butterflies. Like the guy I met during sunset in Portugal and had a spontaneous first date with afterwards, the guy I met on a double date in London with my best friend, or the guy who wrote me postcards and letters while we were getting to know each other. (I kept them all.) It has also included some not so great experiences with people that I shouldn't have continued seeing. This included the guy who mansplained my job and interests and made completely ignorant and racist commentary about my ethnicity or the guy who showed up an hour late, "forgot his wallet" and then asked for my leftovers. (True story!)
Having gone through so many ups and downs in the dating world, I've come to define a couple of key elements that are imperative for me to have a healthy and enjoyable dating experience. Defining these areas for myself has resulted in more meaningful and compatible first dates with people who are respectful and great company because I am able to discern who is worth my time from the beginning. Not all of them turned into something long-term, but that's not always the goal. Sometimes, the journey and the process is the objective, and not the final destination itself. These are some of my personal favorites.
Know what you're looking for.
This sounds obvious, but it truly is something that is important to define to yourself before you start. It's easy to download a dating app and scroll or swipe through profiles endlessly and click on people that catch your interest. But do you know the type of person you're looking for? What things are you focusing on? Are you interested in something completely casual or more serious and long-term? What factors are important to you? Do you have more of an open mind or are you clear on the characteristics your ideal person should have?
Most dating apps have the location and age parameters already in place, but they also allow you to screen by religion, education, interests, political views, etc. By having a clear idea of what you're looking for, you can use these features to your advantage and only be shown people that you know would have an existing alignment with your life and values. In addition, with such a high volume of people on these apps, you can make more meaningful matches and connections with people you know you'd be interested in meeting in person instead of just digging through the large pool of options without any sort of preselection taking place.
Be intentional about your time.
There are a lot of men (and women!) out there that would love to have your attention, but have no intention on following through with it. These are the men that FaceTime and text you all day long and interrupt your focus, but never actually follow through on plans or only create casual scenarios for you to meet. Having someone's attention and having someone's intentions are two different things and it's important to identify when you're receiving what.
If you see that someone is not making plans or time for you in the ways that you need it over an extended period of time, be selective about if you'll continue to allow them access to you. You can certainly open the conversation and mention that this is a priority for you and see how they'll react. However, if they don't respect what you're saying and they continue to just want access to you in a casual and convenient way, move along because you have better ways of investing your time.
Define, set, and communicate boundaries.
Setting and communicating boundaries are arguably the most important thing on this list. Boundaries create the parameters and expectations for how we expect to be treated and the environments we put ourselves in. If you don't have a clear idea on where your line is or what you'd like your dating experience to be, you create the opportunity for someone else to define it for you. People are always going to offer things and push the envelope to see and test what you'll tolerate. It is up to you to determine what your boundaries are and it is also up to you to actively communicate this to the person you're seeing.
I used to have a tough time with this and it resulted in really toxic dating experiences because I never defined when enough was enough. Having taken the time to define my own personal boundaries, I now have a completely different dating experience because I only allow people who respect me and what's important to me. Maybe we don't have a romantic connection or I don't see myself dating them long-term, but that's totally normal and expected. However, setting and communicating those boundaries has allowed me to have a healthy dating environment that protects me and my time until I find the right person.
Be realistic with who the other person is.
Sometimes, the people we meet have incredible potential. They're smart, talented, and you have mutual chemistry with this person. However, their behavior doesn't align with your expectations or they don't respect your boundaries or time. Be realistic with yourself about the characteristics that a person shows you and don't just be selective and look for what you want to see. Ignoring red flags in the beginning only sets you up for failure. It's important to not fall in love with potential and with what you think someone else could be like in the future. Notice who they're showing you they are through their words and behaviors and use that as the foundation for your personal opinion on whether you'd like to continue seeing them.
I see a lot of people love someone's appearance or what they look like on paper, so they ignore all the red flags or make excuses for this person who is not actually making the cut for what they're looking for. This is where we end up creating false scenarios and personas of who this person is and we end up disappointed when they don't fulfill them. Notice who people are from the get go, not what you want them to be.
Keep your options open.
I'd argue this area is up to personal preference, but I like to keep it here anyways. I personally think it's important to keep your options open and get to know several people at a time. My reason is exposure to a wide variety of personalities is important to distinguish what you like and don't like and it keeps a healthy pace and timeline when getting to know someone. If you focus all your eggs in one basket and person and try and speed date someone over the course of a few weeks, you don't create alternative environments to cross check your experience. It also allows you to not get too caught up in one person too soon because you have the opportunity to meet others along the same time. If the relationship progresses at a healthy rate and there is a mutual desire for exclusivity, then absolutely move forward with that. But when you're just getting to know someone, it's important to meet new people and keep your options open.
Enjoy the process of singleness and dating overall.
Dating is the process of meeting people, simply put. Dates are just a conversation that allow you to figure out what you're looking for. If it works out, you now have someone in your life that you enjoy and want to continue to get to know. If it doesn't work out, you now have a better understanding of what you're looking for and experience in getting those first date jitters out. Sometimes, dating can be casual or it can be serious, but regardless, make sure to enjoy yourself and not take things so insanely serious at first. Get to know someone, laugh, try new restaurants together, learn something from one another. Enjoy your own company and the flexibility of having ownership over your own time. Make the best of every stage of your life and don't get so caught up in being in a relationship that you forget to enjoy the journey of singleness and everything it entails.
Final thoughts
For many years, I was notorious for having horrible first date stories. Some dates left me crying in tears of laughter out of the ridiculous things that happened and others left me in tears out of the ridiculous things someone did or said. Both were important for me to understand what I was looking for, but the tips I've included in this list have led to a healthier and overall more positive dating experience for me with less extremes.
I love being by myself and I love getting to know other people. I love knowing my own limits and expectations and I love being able to communicate that with others. I love trying new places and meeting new people and have genuinely made dating a process I can enjoy, rather than one beelining for the relationship destination. I hope these insights can inspire you to remember that you can create the experiences you want and that you deserve a healthy and fun dating experience overall, regardless of the final outcome.